Welcome to
Mick O' Shea Heating & Plumbing Ltd
We as a company for the last 35 years strive to bring quality and efficiency to all jobs undertaken. In today's climate plumbing and heating of a house and its efficient running plays a key part for both the customer and the environment.
With the introduction of grants for both new and existing installations and upgrades from the SEAI we offer all aspects of advice and products which will bring your house to the highest grade and quality leading you into the future.
Mick O' Shea Heating & Plumbing Ltd is a forward thinking and professional company offering a range of plumbing services for both the householder and large scale commercial projects.
Whether your project is as simple as a tap replacement or is a large project requiring detailed planning and plumbing installation, we can work with you to ensure your needs are met.
At Mick O' Shea Heating & Plumbing Ltd we work with main contractors, direct client contracts and through third parties.
We are heavily service focused and pride ourselves on a professional and efficient approach in everything we do.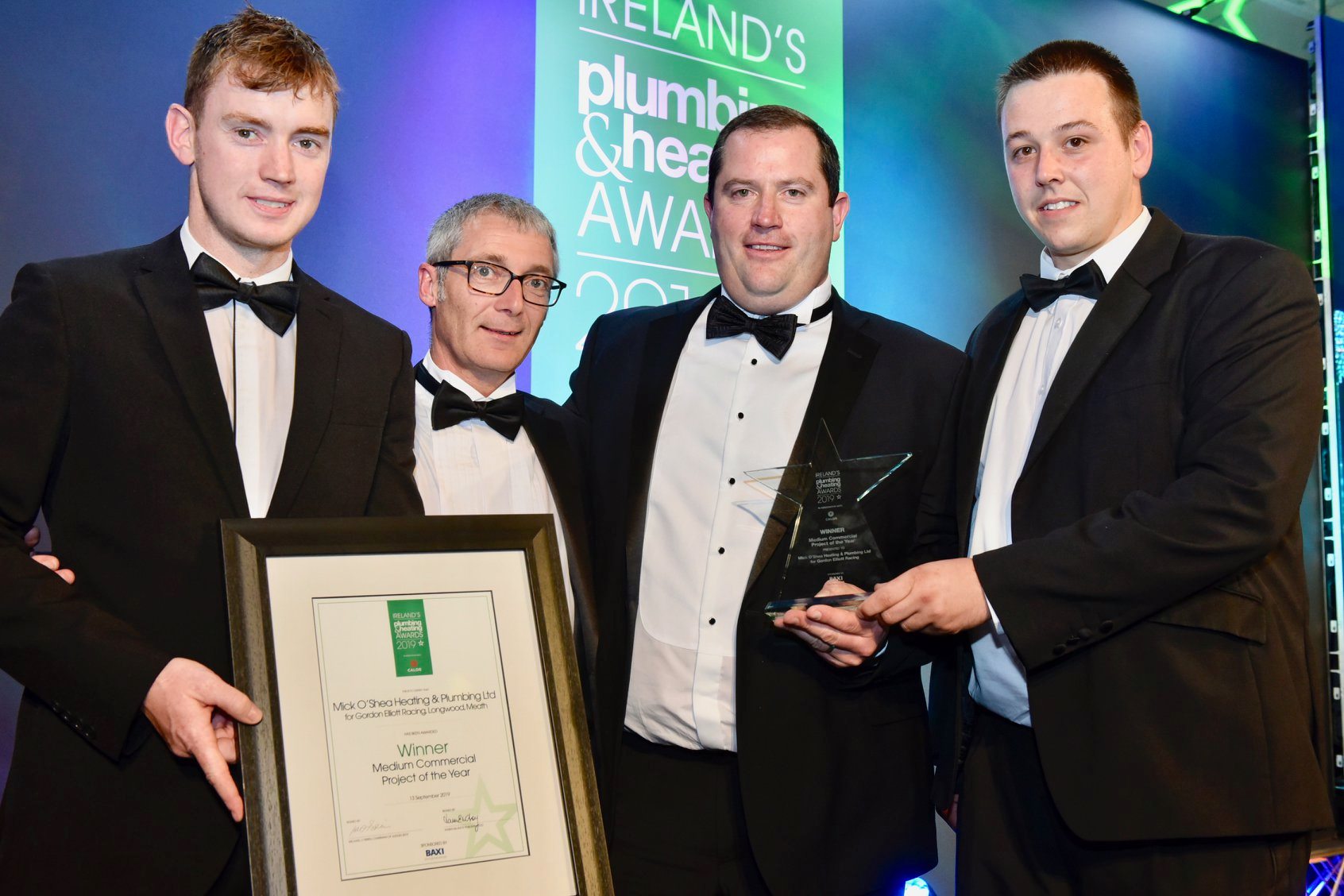 Commercial
We specialise in All Mechanical and Ventilation works to Office Blocks, Retail, Sports Facilities, Churches and Schools.
Domestic
Over 25 years experience working on large Apartment developments, Period Houses and right down to your Home.
Maintenance
Our Heating & Plumbing company can carry out work such as Pump and Boiler Replacements and Full System Checks. We also have our Building & Mechanical company for all your building requirements